DYNAPAC PROCESS OPTIMIZATION WITH THE PAVING MANAGER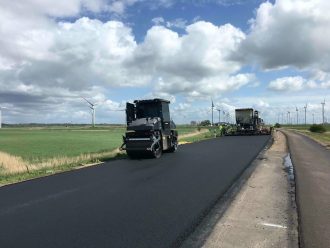 The digital Process Optimization means to leave the traditional way of paving. This step requires the courage to question and redesign the workflow. Internet of Things (IoT), Building Information Modeling (BIM), cloud based software and mobile apps have become very important tools in our work life.
It is not just about digitization, it is about a new vision of better road construction and bringing a new quality to the road. To achieve this target, we support our customers with our Process Optimization Tool "Paving Manager"
Asphalt paving requires proper planning and a good logistics organization. As this is a continuous process it is very important to have a continuous supply of material. The size and the number of pavers and rollers must also be dimensioned with sufficient capacity to avoid unnecessary stops due to insufficient capacity.
The perfect tool to facilitate entry into digital process management. The Paving Manager is the lite version of our tool. With this starter package you can even control small projects easily in real time. Create your project in a few minutes and connect the mixing plant and logistic with your contruction site in "real time". Analyse your project and link your data with the built structure. Evaluate downtimes and simulate your paving day. We are offering two lite packages. The basic version is free! Test it and decide later to add more modules for your needs.
Mixing Plant
Delivery note transmission in real time
Takt specifiations and logistics control center
Simple chat communication
Transport
Navigation to the construction site
Avoidance of downtimes
Break and fault reports
Construction Site
Documentation and sensor integration
Tonnage inflow and mass balance
Arrival times of trucks
Analysis
Linking of data with the built structure
Downtime evaluation
Simulation of the paving day
Planning, real time and analyses. Our full package to plan, monitor and optimize your complete paving process.
Planning
During the project planning, the geometry is enterd with the integrated CAD module and the masses are calculated. The road section is divided into daily lots. With the logistics planning, the material requirements are specified and the needed number of trucks is calculated. The truck loads are optimaly matched to the construction sequence and time schedules for mixing plants and truck drivers are determined. Downtimes for trucks and the construction site are minimized in advance.
Real time
During the construction process, the mixing plants, trucks and the construction site are connected in real time. The comparison of the target specifications with the actual performance gives all parties important insights. Deviations in material consumption, remaining quantities, but also delays in the takt times are immediately obvious. Actions can be taken quickly. Integrating sensor data is just as easy
Analysis
Evaluation of the site, mixing plant and transportation logistic. The evaluation and analysis of the construction site is carried out of the basis of a complete project report and on the basis of key figures which are evaluated by the integrated Business Intelligence Solution (BI).
Not only the construction site and the mixing plants are linked in real time during construction, but also the entire logistics. The trucks can be integrated via the free smartphone app "Paving Manager" or via interfaces to the fleet management system. A geofence allows automatic documentation of truck downtimes on the construction site or at the mixing plant. The downtime analyses is already available for analyses during paving and allows the foreman to check the waiting times of individual vehicles.Evaluation of the transportation logistics. The documented loading times are ready for analysis. By comparing the actual data with the target specifications, conclusions can be drawn as to whether the cycle time specifications for the subsequent installation days have been adhered to or whether adjustments will be necessary for the followig day.
Planning and documentation
Order of mixed material
Construction schedule planning
Paving concept and logistics concept documents
Takt plans for mixing plants, trucks and construction site
Work preparation
Mobile planning
Easy mass calculation
Logistics takt planning
Interactive geometry editor
Logistics
Break and malfunction reporting
Driving jobs on smartphone
Reduction of downtimes
Navigation to the site
Mixing Plants
Digital material ordering
Real time delivery note data
Interface to over 500 mixing plants (Germany)
Takt times and interactive control cockpit
On-Site
Material consumption and remaining quantity
Documentation and sensor integration
Tonnage inflow and mass balance
Arrival times of trucks in real time
Changes to the schedule are always time-consuming. Any postponement leads to changes in the schedule of all personnel and machines involved. 
With the Rescource Manager, these manual adjustments and alarge part of the coordination effort is reduced to a minimum. All processes, whether asphalt or civil engineering, are displayed in a multi-project view. Machines can be assigned to projects. Double assignments are immediately visible. Projects can be moved with one click. Follow-up changes are no longer necessary as all schedules are automatically updated. The foreman receive their new schedule directly ion their smartphones. Coordination in civil engineering and road construction has never been so easy!
​Mission Planning
Coordination of all operations
Planning of all processes
Scheduling of all trades
​Resource Planning
Coordination of employees
Disposition of machines
Scheduling conflict solver
​Time Tracking
Interface to payroll accounting
Automatic data transmission
Paperless hour recording
​Daily Construction Report
Creation via smartphone app
Photo documentation
Progress reports
​Cost
Cost report and prognosis
Process cost calculation
Long-term evaluation
Mobile App
Operational data for all workers
All machine data
All project data
Paving Manager Basic
1st Year free!
Real time control
Virtual supply chain
Truck tracking
Material flow
Sensor integration
Analysis
General report
Contact us!
Paving Manager
Real time control
Virtual supply chain
Truck tracking
Material flow
Sensor integration
Analysis
General report
Documentation
Thermography
Sensors
Contact us!
Paving Manager Pro
Real time control
Virtual supply chain
Truck tracking
Material flow
Sensor integration
Analysis
General report
Documentation
Thrmography
Sensors
Planning
Construction schedule
Construction development plan
Cycle planning
Installation concept
Logistic concept
Contact us!
Your resources under control
Resource Manager
Planning with calendar
Coordination of all missions
Acquisition of all trades
Planning of all processes
Resource planning
Coordination of employees
Disposition of the machines
Schedule conflict resolver
App for construction site
Mission data for all employees
All machine data (AEMP)
All project information
Capture of devices (QR-Code)
Daily report
Photo documentation
Progress report
time registration
Interface to payroll
Working times
Paperless hour registration
Contact us!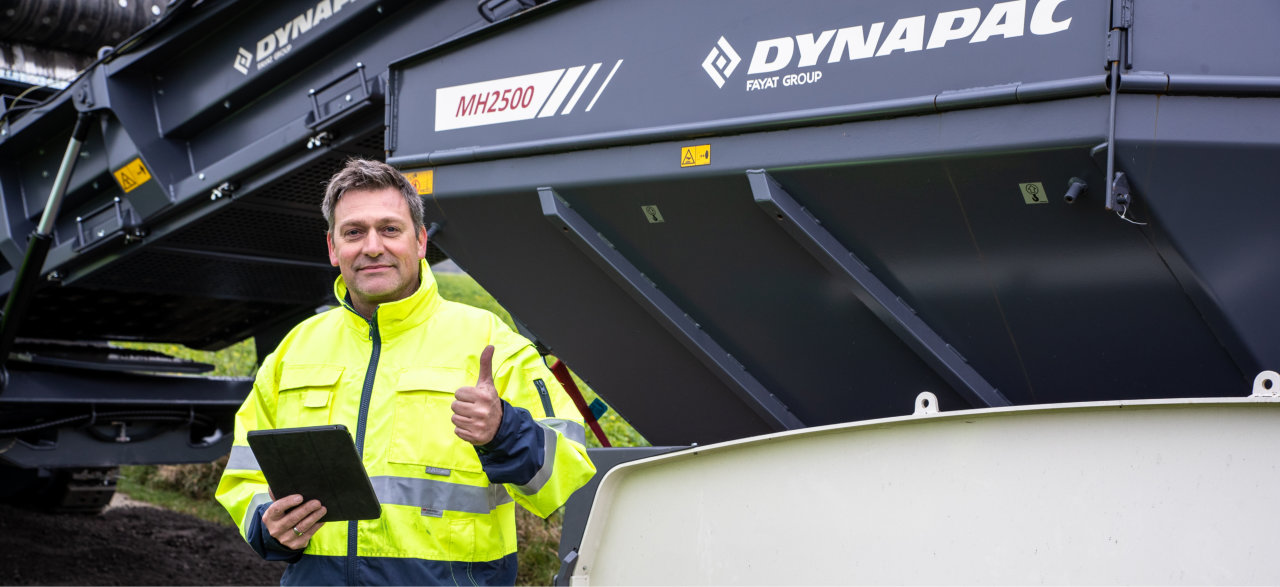 The Resource Manager includes already the Paving Manager module. With this package you have your resources and job-site under control!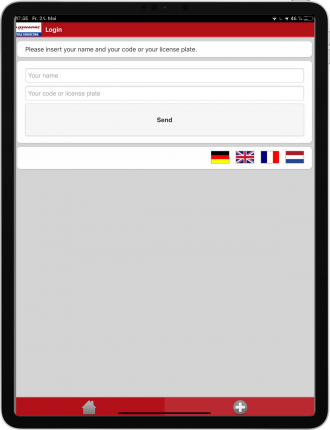 Our Paving Manager and Resource Manager are free to download and available in the Apple Store and Google Play Store.